Desperate times call for desperate measures!
We've been faced with challenges recently and those challenges are affecting us all differently. For many of us, it's threatening our security as we have either lost our jobs, we're frightened that we're going to lose our jobs or it's putting our business in jeopardy.
If you're worried about your money, you're not alone.
So there are two things you can do.
You can continue to worry, or
You can do something about it.
I don't know about you, but I like option 2 a whole lot better.
What can you do about it?
You can take control of your money.
This won't just help you through times of shortage, but it will help you throughout your whole life.
Investing your time and a little bit of money will save you a whole of time and money for the rest of your life.
This course teaches you how to go from Cash Strapped to Cashed Up. And right now, Cashed Up might seem like a long way away. But even knowing that you're actively managing your money is a huge step – both physically and mentally – which is exactly what you need right now.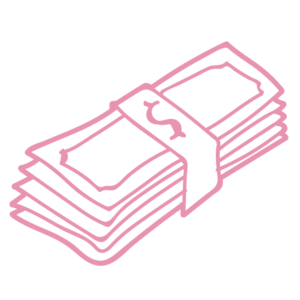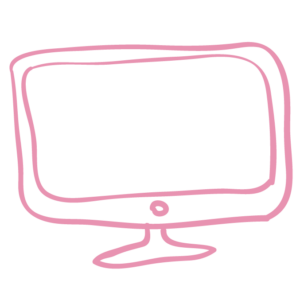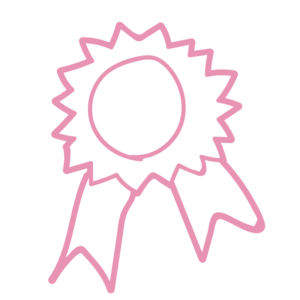 By doing this course you'll be able to:
Identify what's going right and wrong with your money
Make changes, set targets and maintain motivation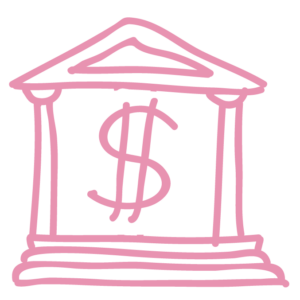 Change your financial future, gain peace of mind and security.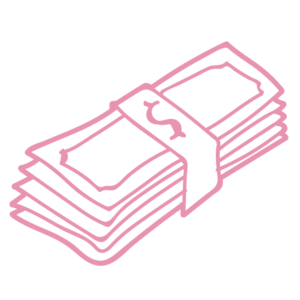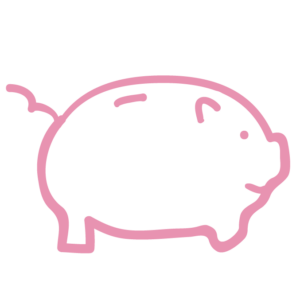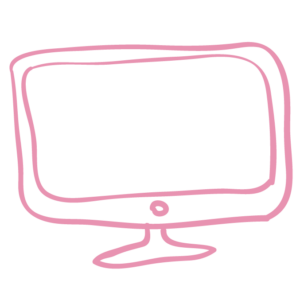 The ability to build financial resilience so you can weather storms like COVID 19.

How to build a clear picture of your current financial position and strategies for change

How to maintain strong, meaningful motivation so that changes are for the long term and sustainable

How to change your thinking around money

How to create a workable spending plan that will bring freedom rather than restriction

Strategies to evolve your spending habits

Structure to support you to actually achieve your financial goals

Structure to enable you to become achieve money mastery
5 modules to work through at your own pace

Activities, worksheets and videos to work through in the comfort and privacy of your own home

Inspiration, motivation and strategies that will create sustainable change to the way you manage money

BONUS: Free copy of Buy That House, How Kickass Women Make it Happen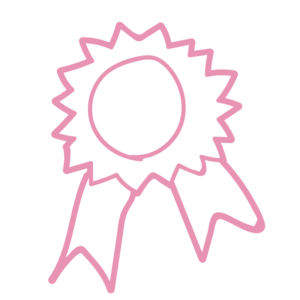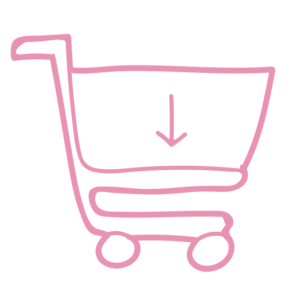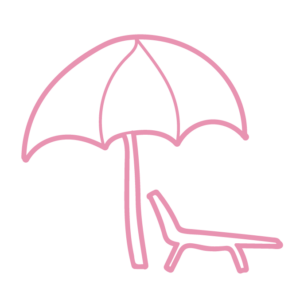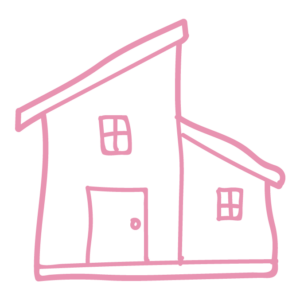 As a free gift for signing up to this course, you will also receive a copy of my book, Buy That House, How Kickass Women Make it Happen. This book is jam packed full of practical tips and advice, inspiring stories and strategies to help you achieve the major goal of buying a house.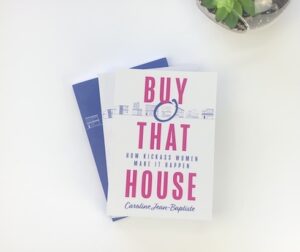 Join the Kickass Money Mastery Crew
My aim is to empower women to take control of their money so they can live a fabulous, exciting, secure and rich life. Don't you deserve that?
Join us now so that you can get back in the driver's seat and create the life you were meant to live.

The Cash Strapped to Cashed Up Money Mastery course is for you if:
You're scared about the impact that COVID 19 or any other crisis will have on your life.
You want to feel that you're doing something to actively manage your money through this time of stress.
You are sick of feeling strapped for cash.
Your spending is out of control and your debt keeping you up at night.
You spend way too much energy trying to figure out how to make ends meet financially.
You dream of winning the lottery or someone coming in and waving a magic wand to make all your debt disappear
You have dreams of owning a home or having a healthy bank balance.
You have concerns about your financial future.
You want to build financial resilience so you can concentrate on building a life rather than juggling your money.
5 modules to work through at your own pace

Activities, worksheets and videos to work through in the comfort and privacy of your own home

Inspiration, motivation and strategies that will create sustainable change to the way you manage money

BONUS: Free copy of Buy That House, How Kickass Women Make It Happen
In this course you're going to unleash your inner kickass woman and take back control of your money. You're going to stare down the threat and fear of financial hardship and do everything you can to stay on top – and even, perhaps, thrive.
I'll teach you a great system that worked for me and has worked for hundreds of my clients. It's all about getting back into the drivers seat, having strong motivation for change, accepting ownership of your current position and then taking steps towards change.
I walk you through each step with basic, hands on, tools that are proven to work.
I'll cheer you on every step of the way until you reclaim your kickass money mastery status.
The course is online and you can do it at your own pace. No one will judge your current financial position – that's yours to own – and to change.
All you need to do is to want it bad enough. You need to want to change from being cash strapped to cashed up so you can buy a house, go on holidays, live without fear of unexpected expenses – even just sleep at night without worrying about money.
The course is based on my MONEY program.
Identify your motive to change your money habits
Own your current situation. Set a path to change
Negotiate and look for better financial deals
Evolve your spending habits
Understand Your role in taking control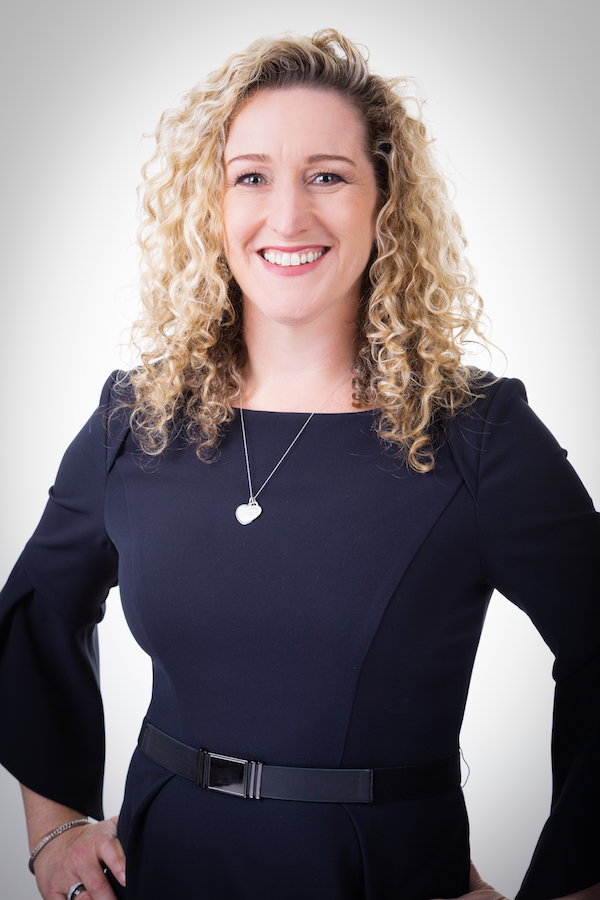 I'm Caroline Jean-Baptiste and one thing is for sure. I'm not your normal mortgage broker. I like to think I'm pretty kickass. Without wanting to blow my own trumpet, I'm the type of woman who makes stuff happen and gets shit done. I don't have time to waste!
I'm a business owner, an author, a coach and mentor, wife, mother (to four gorgeous boys and one adorable staffy), intermittent gym enthusiast, and reformed spendaholic. I also have a healthy addiction to self-improvement and I love a good night out. I have a positive outlook and when I'm presented with a problem,
My driver is empowerment, particularly for women to be financially empowered.
At work, I get totally invested in my clients' goals, and I'm passionate about helping people to achieve their dreams of home ownership.
My book, Buy That House, and my course, Cash Strapped to Cashed Up, are culminations of my years of working with people going through the home-buying process, walking alongside them and experiencing every emotion throughout the process. I've helped thousands of people get a loan, buy their home, build and protect their future.
Drawing from personal experience, I've also been through the journey of evolving my spending habits and buying my first home. I vividly remember sitting in my local bank being told that although I had (miraculously) managed to save a significant deposit, I didn't qualify for a loan.
I believe that anything is possible with the right advice, the right people to guide you through the process, development of good habits and, most of all, a kickass attitude.